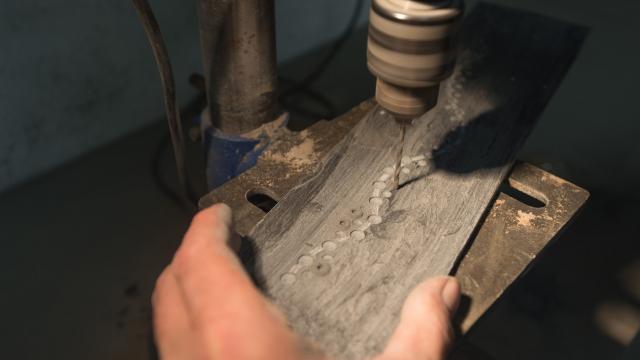 Slate a passion
Works made of natural slate
Romuald and Sophie arrived in Rochefort-en-Terre, several years ago. The city with its old stones and romantic ruins, totally seduced them. It's been 10 years since Romuald Creations exists and their company has blown out its 6 candles.
"We thought slate would be recluse forever on our roofs. That was without counting on the creativity of Romuald. In his workshop, the artisan-artist metamorphoses the fine blue-gray stone into mood lamps, wall sconces, hand or wall mirrors, and other clocks.
His tools? The saw, to cut the natural slate, new or salvaged; the pencil, to lay down his floral and geometric patterns; and the drill, to bring them to life.