Objective
Christmas gift
My goal for the day: Find Christmas gifts for my family members!!
I'm used to ordering gifts on the internet but this year I decided to be more original, to enjoy this shopping that usually is stressful in the city.
I find Rochefort-en-Terre is the perfect place to find nice gifts.
Jewelry, ceramics, glasses, gourmet treats.. So many choices are offered to me that I get lost in them!
The illuminations immerse me in the essence of Christmas, all those lights and smells.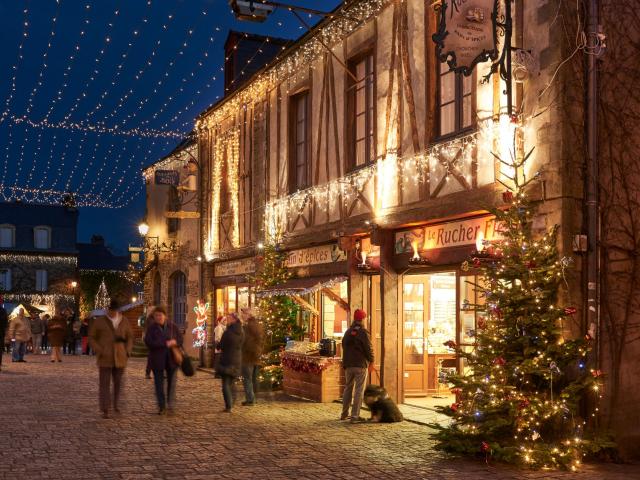 Embarrassment
of choice
I have my list in hand, the artisan stores are rich, I'm sure I'll find something for everyone on this list. A small handbag for my sister, you can never have enough! A piece of jewelry for my mom, some beautiful and unique glasses for my dad, a basket full of goodies for the grandparents and an arranged rum for my brother.
I admit I even cracked, I gave myself a gift!"
After doing a good part of the stores, I stop and drink a hot chocolate, it allows me to be able to go around my list.
Best
shopping
I have never had so much fun Christmas shopping, the people are welcoming, smiling and good advice. There is this closeness that you can't find in big shopping malls. A warm and caring atmosphere, friendly and reassuring.
If I can, I would not hesitate to do it again next year!!