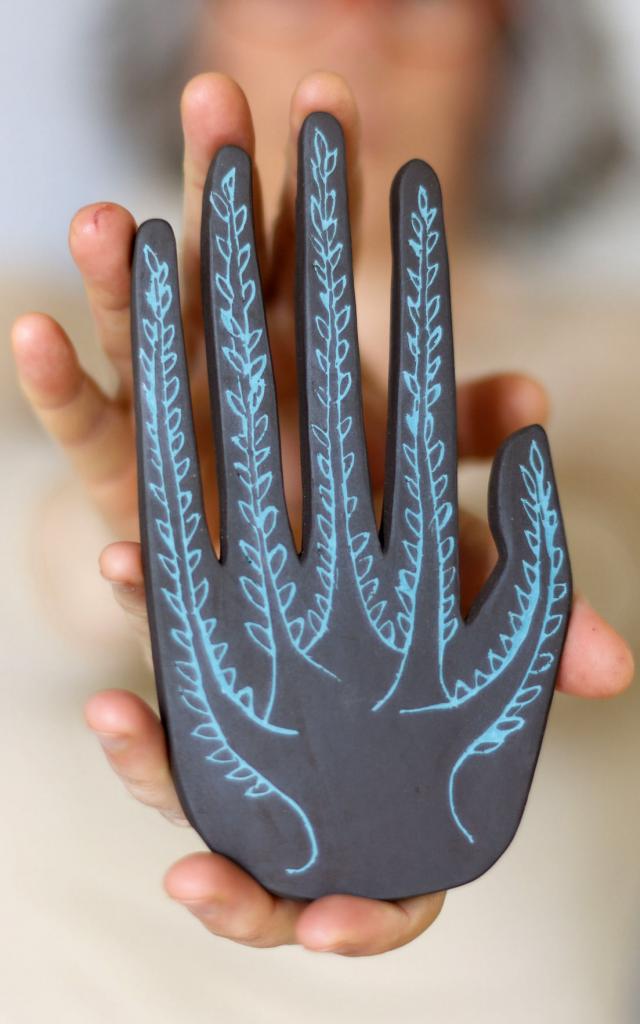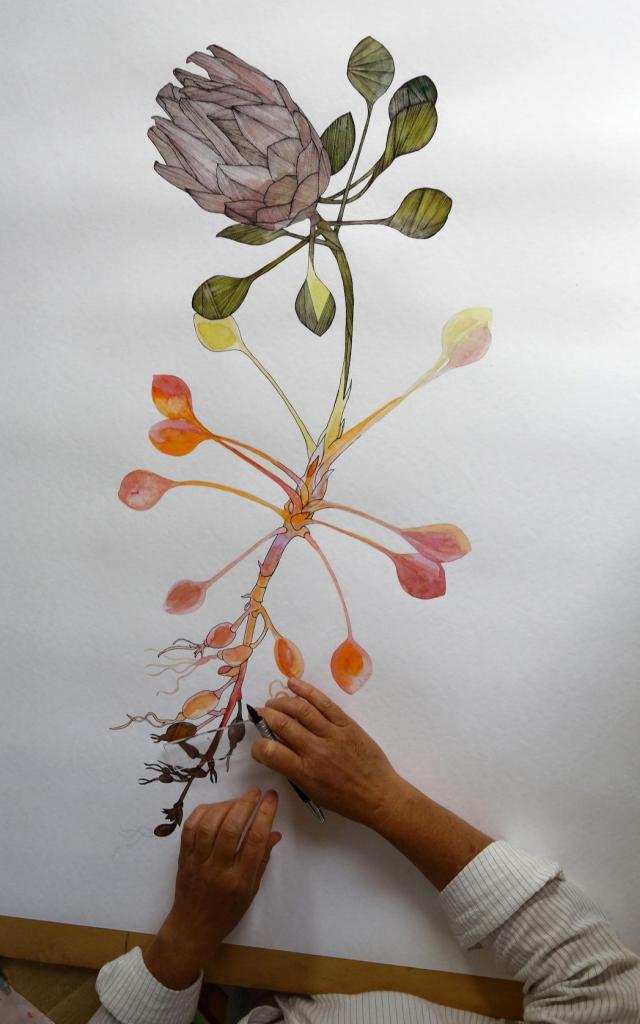 Various techniques
Drawing, ceramics and embroidery
Anne de Villèle draws, embroiders and works with ceramics, thus diversifying techniques while having the same interrogations around the body.
Drawing has always been her medium of choice: she interweaves organic, biological subjects and plant forms. Anne draws a multitude of lines finely laid next to each other, forming a veil, a fabric, a fiber thrown over the color to give life and flesh to the drawing.
With ceramics, Anne leaves the sheet to play with volume, space, sculpture. Porcelain and stoneware become under her fingers belly shapes or viscera stacked like rings.
Embroidery also offers her a way to transpose her designs onto well-known objects of our daily lives, such as handkerchiefs or tea towel cloth.