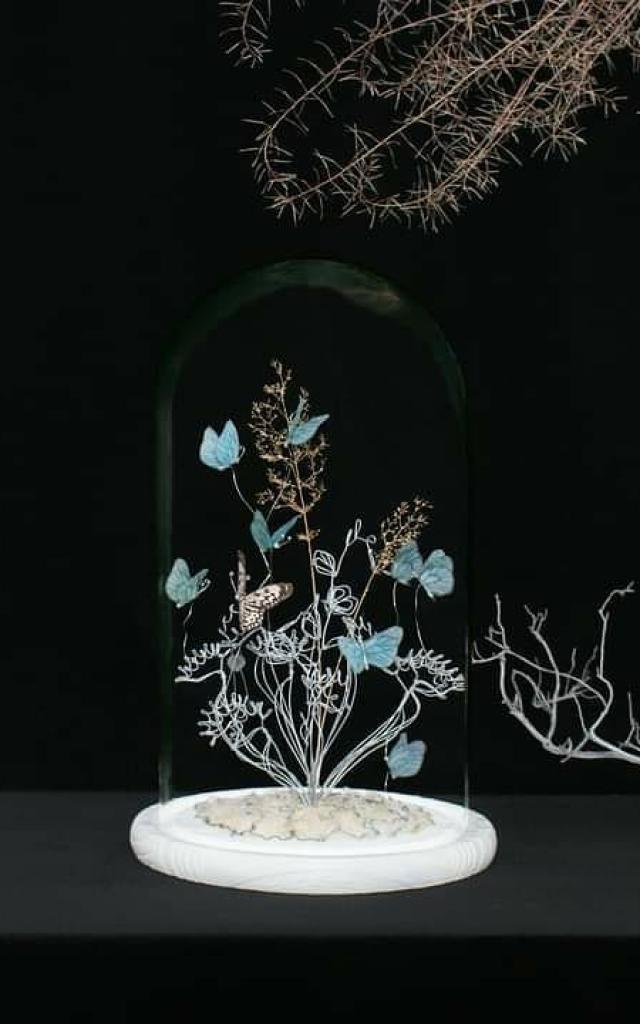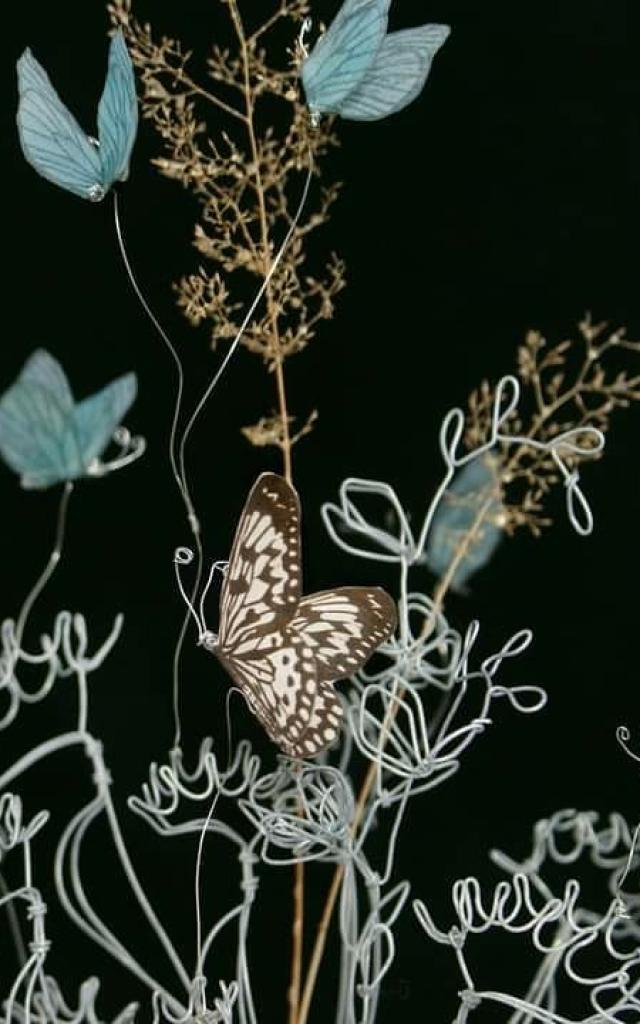 Stunning sculptures
Made of wire
Full and empty will be an essential element of her first monumental structures before being found in creations with smaller sizes. The artist thus gains in lightness of material and execution.
Working with wire for nearly 15 years, she cuts, twists, binds, emphasizes, suggests, it is indeed a vocabulary borrowed from sculpture, but also from drawing. She is one of the few artists who can carry her workshop in her backpack.
Installed since 2015 in Rochefort-en-Terre for its inspiring living environment, Catherine Gontier draws her artistic impulse from it every day.
Her profession also brings her a daily freedom and a permanent renewal that she particularly appreciates.