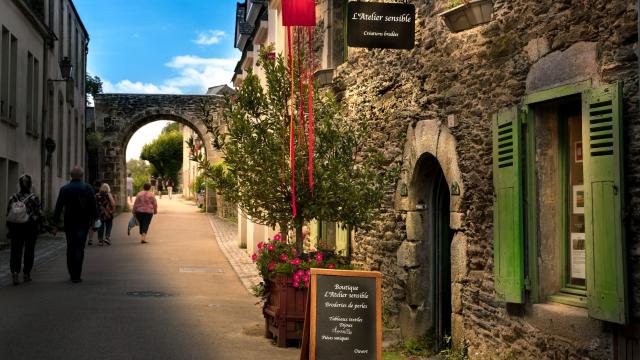 Embroidery a passion
Embroidered tables and original jewelry
Installed since 2014 in Rochefort-en-Terre, it is here that she came up with the idea to open her store. The beauty, the life and the presence of Artisans are the three things that awakened her desire to bring her stone to the village as an Artisan.
She presents in her workshop paintings in assembly of re-embroidered fabrics of materials used in Haute Couture, representing colorful and dreamlike landscapes, whose delicacy can recall the Japanese art she has always been fond of.
Céline Lecoq also creates collections of jewelry (earrings, bracelets, necklaces…) thought of as one-of-a-kind pieces, all of which are made entirely by hand, blending pearl assembly and embroidery.