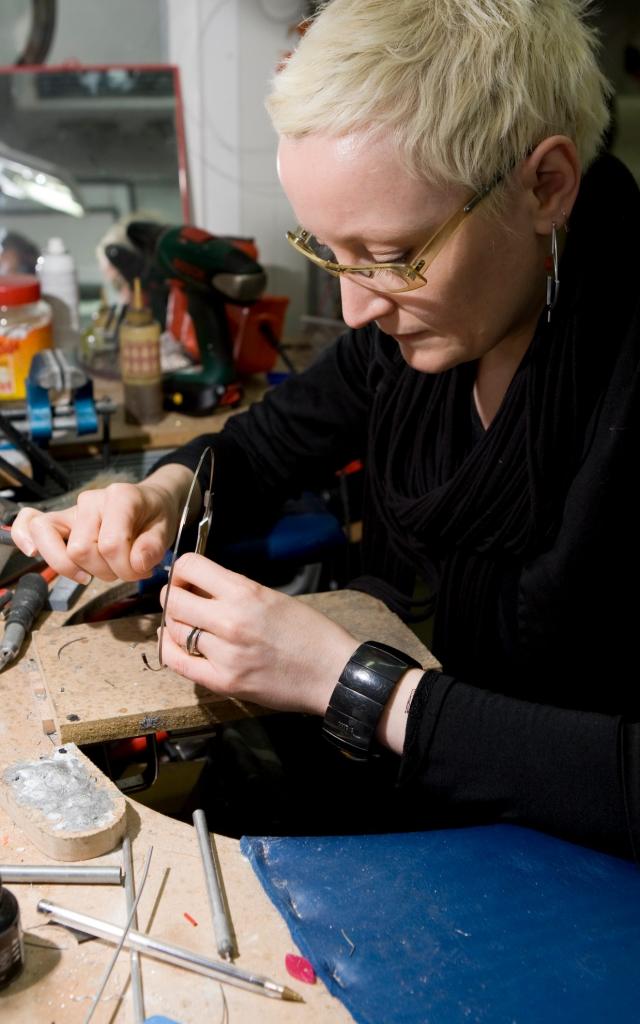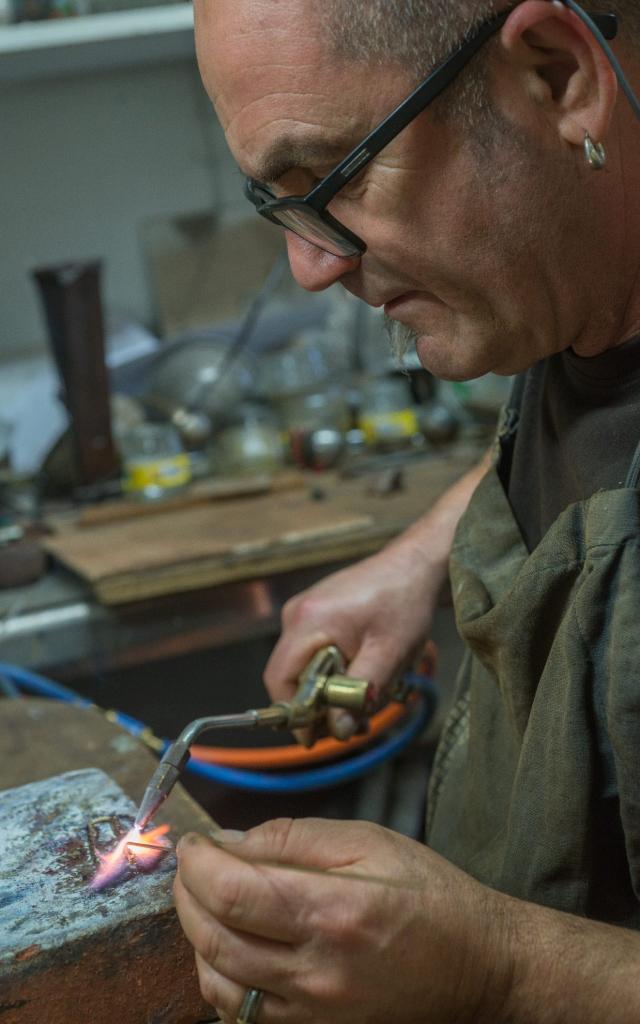 The art of metals
A common passion
It is the chance of a meeting that will lead them to concretize their wish to settle in the Morbihan in Rochefort-en-Terre then to the opening of their gallery in 2009. The setting and the timeless tranquility combined with the ideal location of the village not far from major cities still offer them the same happiness to evolve there today.
Lise creator of contemporary jewelry
Lise is inspired by great passion for geometry and asymmetry while combining them with bright colors, fine and abstract strokes to result in uniquepieces full of poetry.
She works with inox and aluminum, two materials she tames first with the tip of her pencil and then with the blows of the tools on her workbench.
She creates contemporary jewelry under the brand Mademoiselle Lise Design born in 2004. Her status as an artist gives her all the freedom of action and creation for that.