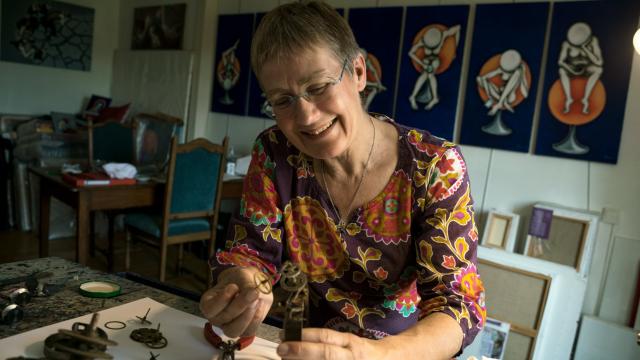 Paintings and sculptures
inspired by fragments of life
Arrived in 2020 in Rochefort en Terre, she always wanted to open a studio there. Appreciating the village for its old stones, its human size and its green setting, she finds inspiration there.
Scenes of everyday life and the body with a strong bias to capture attention are her favorite elements.
Following this, Mare Baarda hopes to make a decent living from her art be selected to travel to New Zealand in 2022 for an artist residency.
She also enjoys design in art.