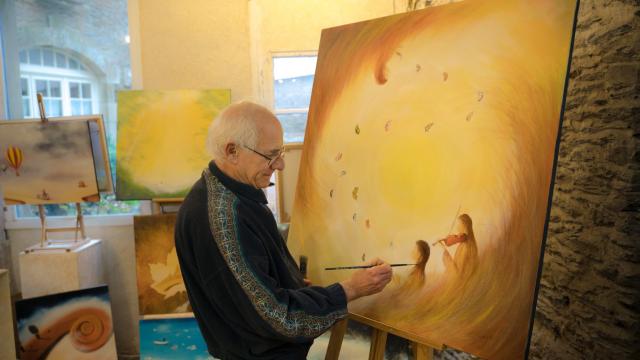 A poetic universe
Figurative painting turned to the imaginary and the onirism
Before settling in Rochefort-en-Terre, they were exposed there in the early 90s. It was in 1996, that they found their current studio.
Marylis and Eric are two painters, working mainlyoil and watercolor.
Their time which seems suspended to them in the "Petite Cité de Caractère" and the landscapes of the Grées are a perpetual source of inspiration. Nature also holds a good place there through the marsh, the woods and the forests.