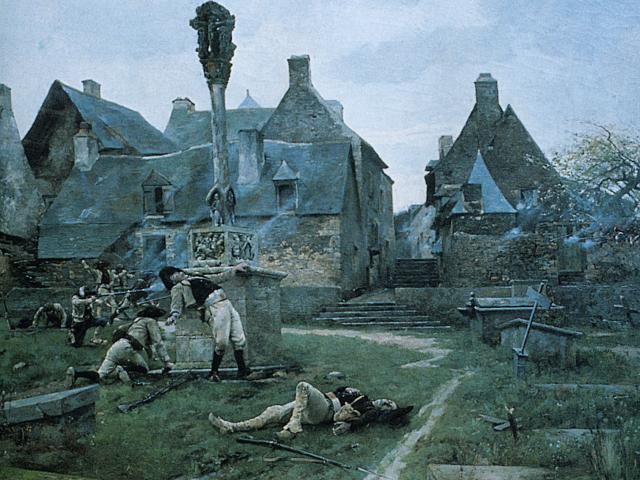 Chouannerie
On March 16, 1793, the Chouans seized the town. Rochefort was recaptured without much difficulty on March 26 by soldiers from Vannes. In July 1793, the Republicans, fearing that it would become a Chouans' lair, largely destroyed the medieval castle of Rochefort-en-Terre.
Specializing in Chouannerie subjects, which were in vogue at the Paris Salon in the 1880s, Alexandre Bloch(1860-1919) here paints the resistance of the Chouans against the Bleus. This painting was exhibited in Paris in 1885, at the Salon de la société des artistes français, as well as in 1889, at the Exposition universelle.
Alexandre Bloch was awarded the Légion d'honneur in 1911 for his services as a reserve lieutenant in a territorial infantry regiment. Upon his death, he was military painter accredited as a painter of the Army Museum.