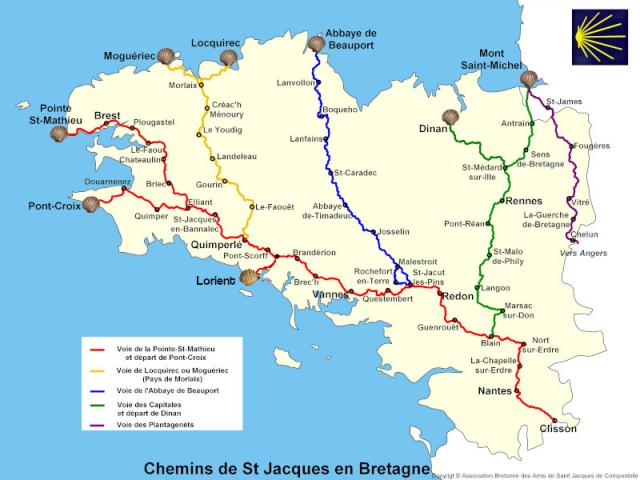 The Association
The Breton Association of Friends of St. James of Compostela has recognized, rehabilitated, and marked the paths of St. James in Brittany.
With seven starting points in Brittany, the Chemins de St-Jacques run throughout Brittany, some of which pass through the towns of Questembert, Rochefort-en-Terre and Malansac.
Many towns and villages are listed as stopover towns on the association's guidebooks.
The marking is a stylized yellow shell in a blue square.