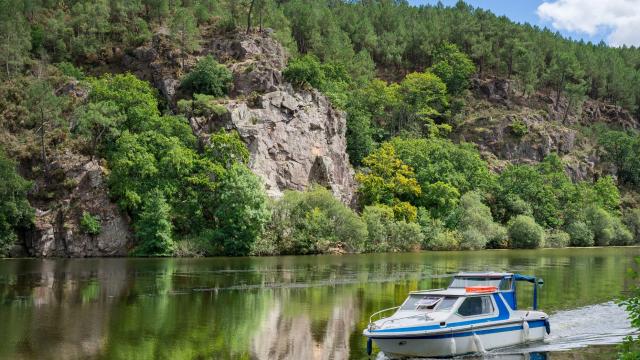 L'Iles aux Pies
L'Ile aux Pies is an ideal place for walks near the Nantes to Brest canal and the Oust river. Accessible by two opposite banks, Bains sur Oust and Saint Vincent sur Oust. This site extends over 25km and along eight communes.
The Saint-Vincent-sur Oust side is known for having the most sensational activities, with rock climbing and canoeing. The Bain-sur Oust side is an area with a lot of greenery, which makes it easier to play with children, on a small playground.
The activities and landscapes are diverse and family friendly.