Discover its
History and heritage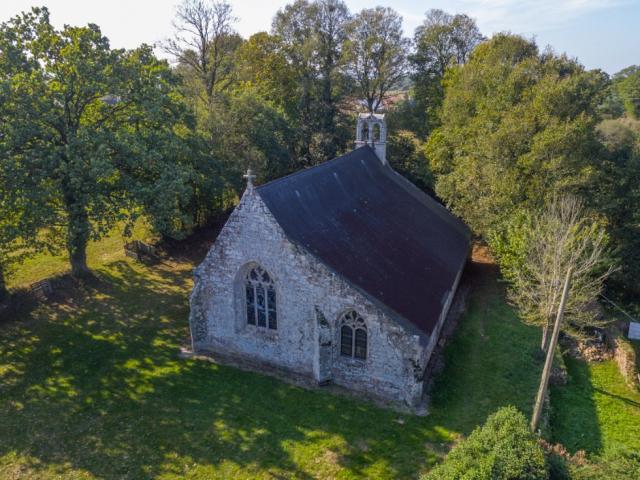 His origins
The name Molac of Celtic origin "mol" comes from a Gallic word meaning "hill". Cited in writings from the early 9th century, Molac has preserved many remains, witnesses of its distant past. Until 1931, Molac also encompassed the trève or frairie Le Cours.
Country heritage
As they walk along the paths, walkers will be able to discover a whole profane and religious heritage: ancient bread ovens are located in several villages, numerous granite calvaries still mark the ancient parish of Molac.
Several houses in the village of Molac date from the 17th century: one dates from 1683 and another from 1688 (dates engraved on the dormers). Since 1873, a building of Gothic style, replaced the old church of the fifteenth century, of which we have retained only the doors with flamboyant decoration and the bell tower, square, cushioned by a slate spire, which rises at the corner of the nave and the north cross.
Finally, two chapels are worth a visit for their historical and architectural interest: the chapelle du l'Hermain, the largest and most remarkable was built by the Templars in the twelfth century, and the chapelle du Lindeul built in the thirteenth century by the order of the Knights of Malta…
Hiking circuit
If you like hiking, escape along the circuit of the Lindeul (12 km) in Molac, this one plunges towards the river of Arz and borrows the Voie Verte, a former railroad. It crosses the Grées or schist hills of Lindeul. Finally, it enters the vast forest of Lanvaux.
Greenway and bicycle walk
From the Voie Verte, you can also walk the vélopromenade circuit #21 which will make you discover the valley of the Arz, with its network of water mills. Not to mention the velopromenade circuit n°23 in the direction of Pluherlin.


The Exhibition Fair of Molac
One of the most beautiful fairs in Brittany
One of the most beautiful fairs in Brittany on a 5-hectare site, with nearly 450 exhibitors. Salon de l'agriculture, presence of agricultural education, exhibition of equipment, competitions of cattle, horses, housing, cars, recreational motorcycle, presence of vineyards, leisure vehicles, fashion show…
La Foire Exposition de Molac takes place every two years, it is the most important of its kind in Morbihan. It is a must-attend event for the agricultural world, but also for most of the local and regional economic actors.

France 3 Bretagne
Citizen's Words
France 3 Bretagne stopped by Molac in the country of Questembert, to meet the inhabitants who are happy to live in this small haven of peace. Molac is first and foremost a quality of life for the less than 2,000 inhabitants that make up its population. Read the article
Molac : Rencontres dans Paroles Citoyennes
Molac : Rencontres dans Paroles Citoyennes
The other municipalities of
Questembert Community