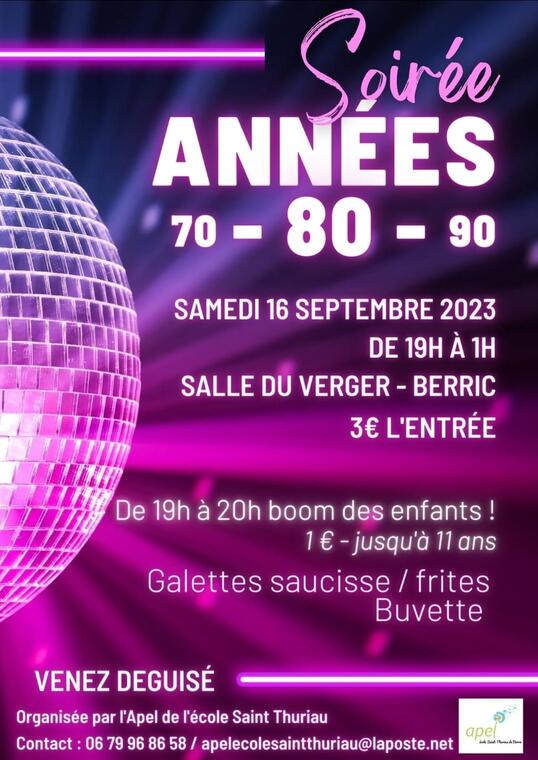 Soirée Années 70-80-90
Dance,
Concert,
Young people
in Berric
Organized by the parents' association of Saint Thuriau school.

Come dressed up! On site, sausage pancakes, fries and refreshment bar. From 7 p.m. to 1 a.m. 3€ entry. From 7 p.m. to 8 p.m. children's boom (up to 11 years old - €1).
Schedules

On

September 16, 2023

from 7:00 PM to 1:00 AM